About us
Divoom | Inspired by Light & Sound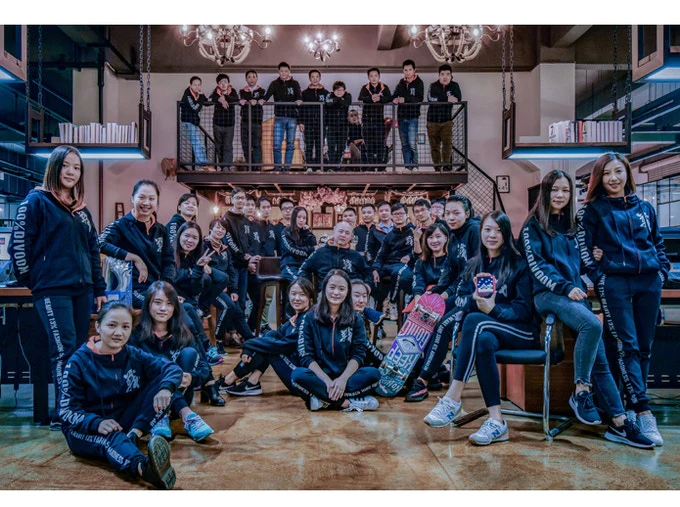 Started in 2006, shenzhen divoom technology co.,LTD now employed over 40 hardware and software engineers, as well as owning over 100 innovations and patents. When the company was formed, our goal was to establish Divoom into the international market. With the innovative technology, superior product quality, and refined sound quality; Divoom products are now available in over 50 countries.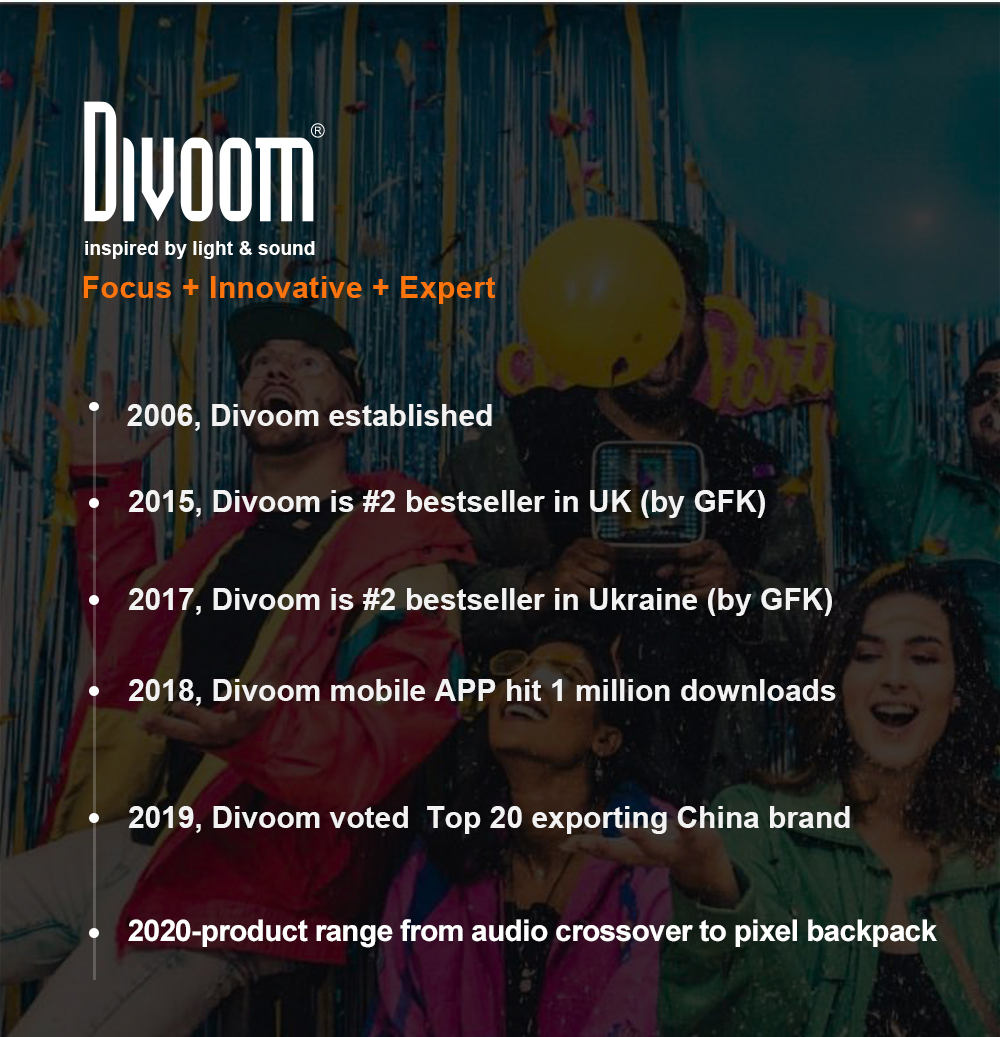 development path
2006-The company shenzhen divoom technology co.,LTD was established. DIVOOM brand registration
2015-GFK data shows that the UK Divoom market sales accounted for 4.2%
DIVOOM releases the world's first-pixel speaker
2017-GFK data shows that Ukraine's Divoom market sales accounted for 46.7%. The audio brand ranked second
2018--Dianyin APP downloads exceeded 1 million
2019---Awarded by Global Source as "2019 China's Top 20 Overseas Brands"
2020-product range from audio crossover to pixel backpack

We are young, creative, interesting, and dreamy
Learn about DIVOOM and let music ignite our dreams.