Apr 11,2022 by divoom-direct
Divoom, cute animal design pixel art speaker "ZOOE"
Wise Tech will release the animal-designed Bluetooth speaker "ZOOE" on January 21st, which can display 16x16 pixel art from its brand Divoom. Although it is an open price, it is expected to be sold at around 7,700 yen including tax in the market.
"ZOOE" (green/pink)
A Bluetooth speaker equipped with an LED panel that can display 16x16 pixel art created with the dedicated Android / iOS application "Divoom" and a 40mm full-range speaker with an output of 6W. Pixel art supports not only still images but also animations of up to 60 frames, and you can also download and display works shared by other users through the Divoom app.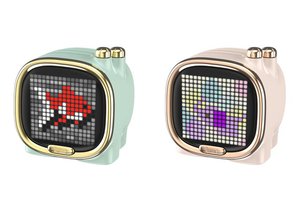 The omnidirectional speakers are placed facing the top, and you can enjoy music without worrying about where to put them. It also has a microSD card slot, which can play music data in mp3 format. You can also browse the microSD card and select songs from the Divoom app.
Equipped with an omnidirectional speaker facing the top. Also supports mp3 file playback from a microSD card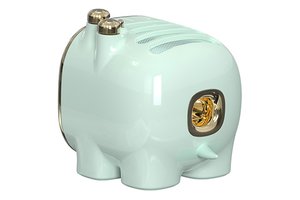 In addition, it is equipped with a notification function that displays an icon on the LED panel in conjunction with the notification of the app of the paired terminal, a mini-game such as breakout and car racing, and a voice memo function that can record/play for 1 minute.
The maximum continuous playback time is about 6 hours. The external dimensions are 66W x 71H x 73Dmm, and the mass is 165g.